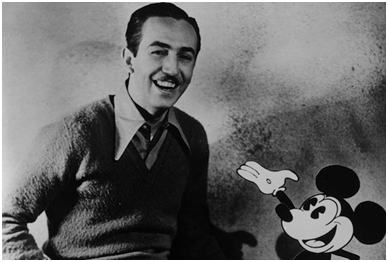 The world of Disney.
Why do we love the Disney family and cartoons so much? Why does every girl love the Disney princesses and would want to be like one someday? Why is Walt Disney so famous?
Walter Elias "Walt" Disney was born on December 5, 1901, in Hermosa, Illinois. He and his brother Roy are the co-founders of Disney Production, which became the best motion picture companies in the world. Disney was an innovative animator and is the creator of the cartoon Mickey Mouse. The last animated movie Walt Disney ever put his personal touch on was The Jungle Book (1967) after which he was undergoing bad health and he soon passed away.
SNOW WHITE AND THE SEVEN DWARFS.
Now we all know that the movie was a massive hit but back then Disney thought the motion picture would bomb. In fact, he mortgaged his house to release this animation film which turned out to be a great success. He borrowed most of the US$1.5 million needed to make this movie. It took 3 years to complete and became the highest-grossing sound film of that era.
Also, Dopey was supposed to be a chatterbox and have a lot of dialogues but eventually a suitable voice wasn't found so he was kept silent. In 1944, this movie was the first to be released with a sound track and Walt Disney was awarded an honorary Oscar in 1938 for Snow White And The Seven Dwarfs.
• POCAHONTAS.
Susannah Grant,Car Binder and Philip LaZebnik were the writers of this motion picture as they worked off a specific story outline, over and over again.
• A RESEARCHER SUED DISNEY OVER THE LION KING.
A hyena researcher sued the lion king for demeaning and defamation of character for its portrayal of the animals in the film.
• MICKEY MOUSE.
Mickey Mouse was first named Mortimer mouse before Walt Disney's wife Lillian convinced him to change it. At the Colony Theatre in New York the first animated film to star Mickey Mouse appeared in 1928. Also, Pluto, Mickey's dog was named after the planet not the other way.
• DISNEYLAND.
Can you believe it? Covering 40 square miles, Walt Disney World Resort in Florida is about the size of San Francisco or two Manhattan islands. And the first Disneyland admission ticket was sold for US$1. Opened in April 1983, Tokyo Disneyland was the first Disney theme park outside of the U.S.