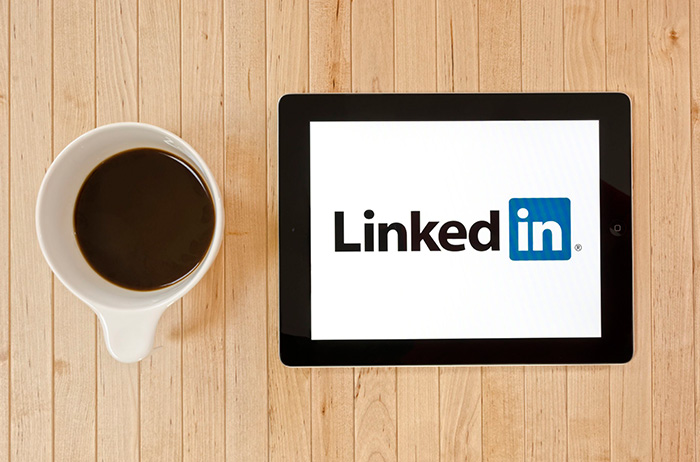 LINKEDIN IS NOT JUST FOR JOB SEEKERS BUT ALSO FOR BUSINESS TO SPREAD THEIR WORDS!
In this era of the worldwide web, everything we humans do is somehow related to the media or the internet, directly or indirectly. Now that accessing things have become easy are we getting dull and lazy? I mean, imagine it takes 30minutes for a pizza to arrive. What is that we can't find on the internet anymore? From tutorials to remedy and from science to drama. There is a whole new world on the web. Everything we want is served to us in a platter in our digital world. But, if we further break digitalization into parts, we find a lot of variations too. One such variation is seeking jobs! And in these few years this has drastically changed. How important does our generation feel job seeking is? Preciously very much, because such websites are cropping up now and then. So, with such advanced facilities how far can we scale on our benefits, from both ends as a seeker and as a provider! There are various sites that make job seeking easy and one such site is LinkedIn.com.
How LinkedIn Works?
LinkedIn is a user- friendly online social networking site It is different from other social networks because LinkedIn renders a specific arena for seeking jobs, making a contacts for on professional basis and connecting to people with business potential rather than just making friends or sharing media online. LinkedIn works like any other social media, one has to sign in with a valid email address. Providing their name and creating a unique password and user name. Hence, you've your profile ready. On your profile you can add the following:
Bio. You can briefly write about yourself on your bio. You can write about your schooling, hobby or skills, depending on
Display picture. You can further make your profile more appealing by adding a profile picture, which should not be very informal.
Schooling. LinkedIn has a option where the user can feed details of their schooling. Along with the name of the schools and with the time span.
Work History. Just like schooling details, one can mention their work details, along with the company's name and duration of work with designation.
Location. You can set your location as per your preference which can further be edited.
People connect to each other on LinkedIn through contacts on their email or through the schooling background or location. They also connect through their respective search engine. Connectivity can vary from person to person as per their usage and requirements.
How can LinkedIn be beneficial for businesses?
How do you think that a site that provides job can also be beneficial for business? Well, as a matter of fact it is. How? As because this a platform where both the seeker and provider meet it does benefit business.
For example, if there is an animator who wants to infuse business from LinkedIn, he'll first make a profile on the site, add all the required details and connect to companies that seek animators and find clients too who are interested in any sort of animation. Meanwhile, the animator can post some sample of this works, his experience and animated clips for references. Thus companies who like this work and are interested in working with him will approach him and enhance business, for both the animator and the company.
I would like to provide another illustration, A company manufacturing and supplying machinery who's got a LinkedIn ID can search and connect to company pages who deal with machinery. Finding clients get easier and faster who may be interested in collaborating work. And the key to successful work connectivity is a powerful and summarized personal message. It can crack deals in no time.
Thus with these two illustrations we understand that LinkedIn generates business too.
Premium membership: LinkedIn has a prime feature of a premium membership. This is a path-breaker because the seeker receives stand out views, with more clients and higher profit projects. It helps reaching out to more people and makes a stronger impression, this further helps in making a stronger network. The user gets more noticed and attracts more views with better approach. Also, LinkedIn provides a powerful insight for the user to analyze these activities. Thus, premium membership is an important feature.
Inmail: Inmail is a new and creative tool used in LinkedIn. It's a fresh way to start a conversation which can be formal or informal. That may vary as per the nature of business or the purpose! It helps reach out the right people in an easy and simple way. To start an inmail, it should be short and precise. A long one can break a biding. Hence, a short and interesting one is recommended. Also, refer experience or works that can be similar to the reader, things in common help make a better conversation.
Some Important functions of LinkedIn.
Making a page. It's easy to make a company page on this website as because it's user-friendly and advanced. So our first priority is to make a company page and fill the required details. Also, write a short and attractive bio.
Adding a banner. LinkedIn has a feature of adding a banner and a logo, which future attracts more viewers. The heading has a certain pixel and size, beyond which you can't set. A logo further helps in identifying the brand. It speaks more than words. For example, we all know the logo of taco bell. Thus, a logo helps in symbolizing a brand and may make it popular.
Attracting more viewers. To simply start with, add people you know, especially your colleagues. You can further as them to add the companies name in their profile too. This will expand your followers.
Writing informative content. Every day is a new beginning and similarly every day should have a new content which is informative and useful.